About Us
Cardboard Containers manufacture high-quality printed cardboard carton packaging in Sydney, Australia.
Our ISO 9001 Certified Australian Owned and Operated manufacturing facility based in Rosebery provides clients with over four decades of active production experience.
Creating custom, high quality, lithographic printed cardboard products that are fit for purpose and perform efficiently is our forte. Assisting businesses from start-ups to large corporations, freelance packaging designers to multi award winning professional design studios, business owners and many more.
Our team thrives on being customer focused, reliable and looks forward to each and every custom packaging challenge!
High quality, timely service and competitive prices.
Concept to Completion – Production Specialist since 1974
Our Services
Experts in Custom Cardboard Packaging Solutions
Looking for custom cardboard packaging and packaging supplies?
Manufacturer Direct – B2B – Product Packaging
Design
• Structural
• Industry Specific
• Product Appropriate Closures
• CAD Blank Mock up/Samples
Board Options
• White & Grey Back
• Kraft & Solid Fibre/Wire Stitched
• 200 to 650 gsm
• Recycled, Freezer & Ovenable
Lithographic Print
• CMYK
• Up to 8 Colours
• PMS Special
• Man Roland Presses
Additions treatments
• Coatings
• Cut-outs & Window Patching
• Embossing
• Foiling
Structures & Closures
• Tamper evident
• Resealable
• Tuck End
• Auto bottom
Folding Cartons
• Die Cut Items
• Blister Cards
• Sleeves
• Customised for your product
Do you sell corrugated boxes?
No, we do not sell standardised corrugated boxes.
We do however offer a Litho laminated Cartons
(PLEASE SEE "What is a Litho Laminated Carton")
What is a Litho laminated Carton?
Litho laminating is the process gluing a printed and coated press sheet to the corrugated board prior to die-cutting and processing it into a box.
Litho lamination offers the high quality of offset printing with the structural benefits of corrugated board.
What is the lead time from art approval to production completion?
A typical job could take between 3 weeks to complete depending on the size of the order.
There are many steps involved; from the ordering of paperboard, creating the die, sheeting the material, printing the cartons, die-cutting, and gluing.
Once we have your information we will be able to better approximate the turnaround time.
What's turnaround time?
Standard Orders: 15 business days from receipt of the final approval.
What is the Minimum number of Cartons I can Order?
Cardboard Containers Standard minimum is 500 pieces
What is the Maximum number I can Order?
There is no maximum.
NB: Large orders have a production plan created based on client requirements and in conjunction with your Cardboard Containers Sales Representative. This ensures all needs are met in a timely and professional manner.
Can I Order Less than the Minimum?
YES, you can order any amount however the minimal number reflects in the cost per item.
How many colours can you print?
We currently can print up to 8-colors or 6-colors plus a coating. With 4-color process you can print the entire spectrum of colours with crisp quality images and fine text.
Can you print on the inside of the carton?
Yes! We run the carton through the press twice. The first pass prints on the inside and then again to print on the outside.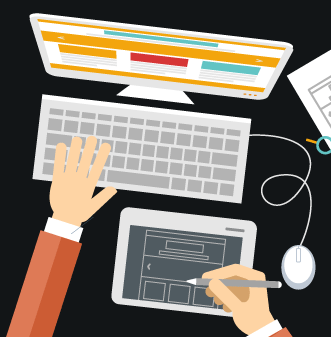 Corporate Office
Cardboard Containers (Aust) Pty. Ltd.
21 Harley Cresent,
Condell Park, NSW, 2200
Phone: +61 2 9791 0644
Fax: +61 2 9796 2607
Email: sales@cardboardcontainers.com.au

High quality offset printing

Starting from 500 boxes

15-day turnaround

Custom Sizes & Style

Competitive Pricing